Hey guys! I decided I'd make a post about what to bring with you to the Gaeltacht if you are going. If anyone from outside of Ireland is reading, the Gaeltacht is when Irish teenagers spend a few weeks of th

eir summer in an area, which speaks only Irish, to help the earn the language better. I went to a watersport-based Gaeltacht so some of these things may be exclusive to that but most of these will work for all areas. So without further ado, here are my Gaeltacht packing tips!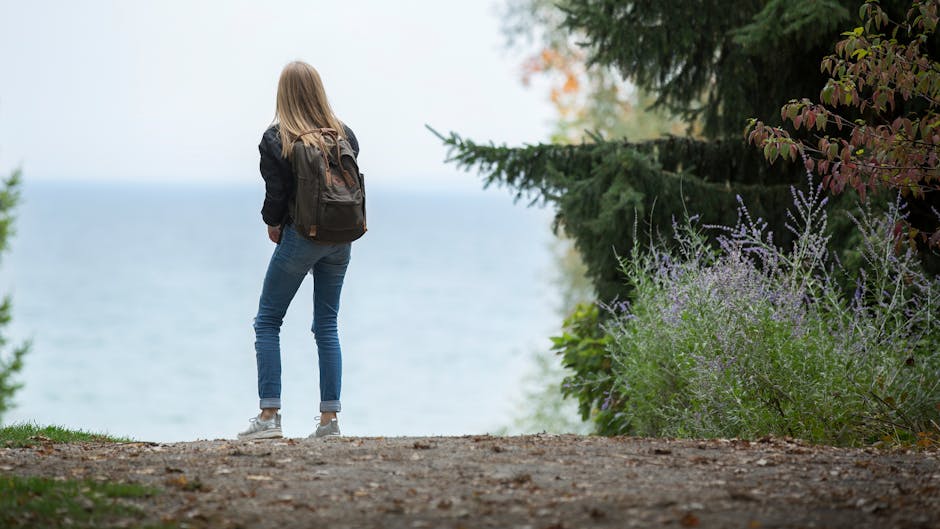 1. A Hairdryer
I cannot stress enough how useful a hairdryer will be to you, especially in a watersports Gaeltacht. I personally didn't think to bring one but one of my roomates did and it saved my life so many times. Think about it, there isn't that much time to prepare for céilís or discos at night and having wet hair will not be a good look. Also it is so handy for drying swimsuits and bikinis if the washing line can't be used because of rain. I would definitely recommend this.
2. A Variety of Clothes
It's important when going to the Gaeltacht to consider what you will be doing there. I looked and saw sports, céilís, hikes and thought 'well, I'll want to bring casual clothes with me'. However, I had forgotten about the discos and themed céilís and was left borrowing clothes on these days. So before you go, ask someone who's been there before what you should bring or look up the Gaeltacht's website for guidance. Either way, make sure you have enough clothes for different occasions.


3. Face Paint
As I mentioned before, the Gaeltacht I went to had themed céilís (fancy dress, county colours, summer). Since I had made the mistake of not bringing enough of a variety of clothing, face paint was a lifesaver. I used it most days and the rest of the house borrowed it as well. I would definitely recommend this if your coláiste has themed céilís.
4. A Few Different Swimsuits
Of course this one isn't much use for people attending a landlocked Gaeltacht but for those of you who are going to be in the water, this is really important if you don't want to be wearing the same soggy bikini every day. A few girls staying in my house made this mistake and wore their only bikini into the bog on the second day. Since we only had our laundry done twice during our two week stay, it was pretty unpleasant for them wearing their wet, muddy bikini every day so if you want to avoid that, this ones for you.
5. An Instrument
In my opinion this one depends on how confident you are with an instrument. I brought my guitar but felt quite overwhelmed since I was only a beginner and the other guitar players were really good. That said, I learnt a lot and got to know some new people by having it with me. If you like to play your instrument in front of people, definitely bring it. They're a big hit in the house since you're deprived of music from phones and if you have to make a house song, you can get really involved. It's also a good conversation starter for getting to know people so if you can play, bring along your instrument
.
6. Basic stationary
Ok, ok, I know this ones boring but you wouldn't believe how many people in my class forgot everything. I would recommend a few pens and a notebook but don't fill your whole suitcase with stationary since a lot of games are played in classes as well so you won't need too much.
7. Some food
I'm not sure about most Gaeltachts but the one I went to wasn't strict abut having food with us, they even brought us to the shops to buy it. Of course I'm not telling you to stuff your backpack with food but it can be handy to have if the food isn't great or you're just feeling like a snack. I know this is a pretty basic one but I felt I couldn't leave it out.
8. Rain gear
Yes, I know it will be summer but weather in Ireland is not the most predictable. Where I went it was beautiful and sunny for a few days and then lashed rain for the rest of that week. So while usually I would tell you to have positive expectations, it will probably rain so you need to be prepared
9.Socks!!!!!
This is an important one, if you don't bring enough socks you will end up having to reuse dirty ones. By my last day I think I was wearing a pair of odd, inside-out socks. Please, learn from my mistakes and bring enough socks!
10. A Good Attitude
Alright, I'll admit this isn't exactly something you can put in your bag but keeping an open mind will make your first few days a lot easier. I tried to be as chatty as possible when I went last year and ended up meeting so many new friends. The Gaeltacht can be an amazing experience once you give it a chance.
So, there you have it! Obviously, I couldn't make a full packing list but they're just some of the things that you could forget. Please let me know if I forgot anything on the list and as always thanks for reading!
Pin this!